Invent, Explore, and Protect!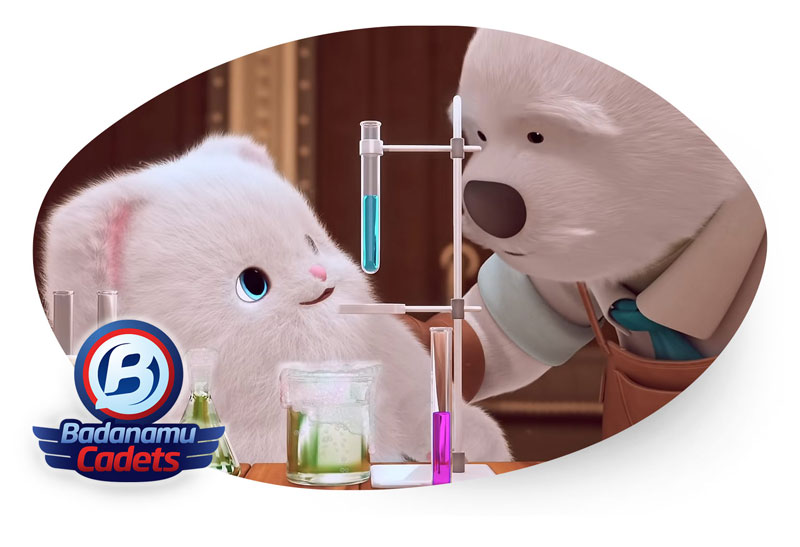 An Adventure-Filled Fantasy World
Through thrilling adventures and awesome inventions, viewers join the hero, Bada, and a team of his brave, hilarious, and energetic friends as they work together to protect the balance of nature in their world. Each story is chock-full of action, humor, and surprise. Viewers will be whisked along for the ride with the heart-thumping adventure of every episode!
2 Seasons ∣ 26 x 12' ∣ 2018 ∣ for Ages 3-7
2 Seasons ∣ 26 x 12' ∣ 2018 ∣ for Ages 3-7
Not to forget the educational side of viewing, subtle STEAM learning moments can be found woven throughout the narrative of each episode, instilling education without losing momentum in the exciting arc of the story.