Our Badanamu ESL program engages young learners through play and a natural-language acquisition methodology. These approaches motivate young learners as they absorb the basic fundamentals of the English language.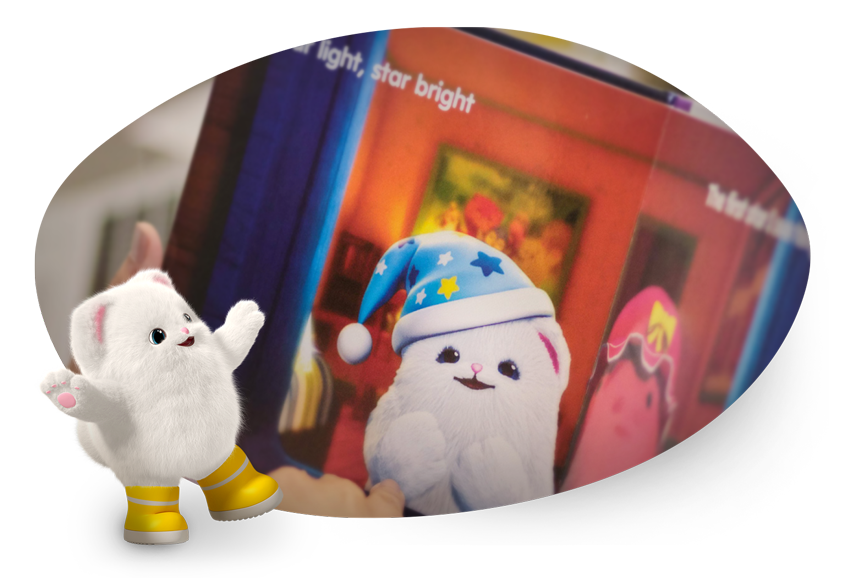 Second Language Acquisition
All new learners of English progress through the same stages of acquiring a new language.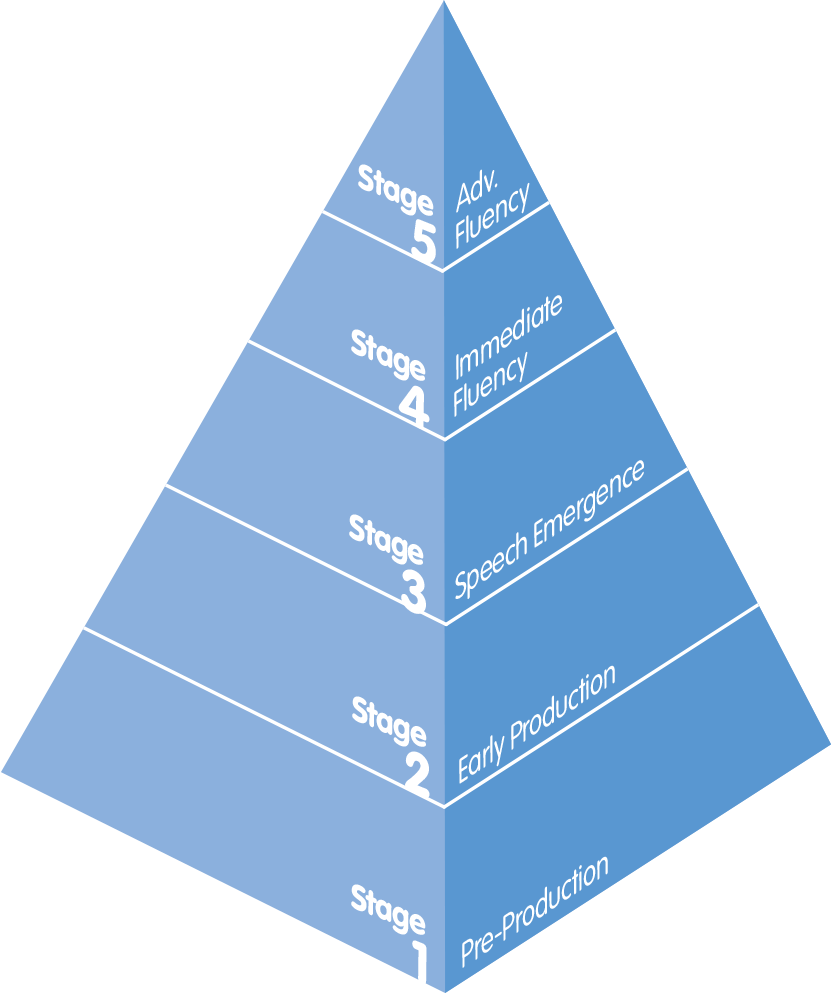 Stage 5 is an advanced period for the learner to be near native-speaker level and continue to analyze and use language independently.
Stage 4 is a transitional period in which the child is making more complex sentences to express thoughts and continues asking questions to clarify what is learned.
Stage 3 is an inquisitive period for a child to begin asking simple questions based on what they see, hear, and understand.
Stage 2 is an active period for a child to be receptive to the learning material and build vocabulary.
Stage 1 is a "silent" period for a child to listen, respond to visuals, and copy movements to show comprehension.




STAGE 4
Intermediate Fluency

Reading Fluency
& Comprehension

Bada Rhyme is the foundation program that children are first introduced to, with a focus on oral language skills. Nursery rhymes have been passed down for generations and are often a child's first experience with literacy. It exposes children to patterns in speech, phonemic sounds, and the structure of a book.

Bada Genius Foundational Skills
Bada Genius concentrates on core foundational skills with 4 essential topics: Vocabulary, Phonics, STEM, and Nature. The lessons and learning outcomes primarily focus on speech and language skills, cognitive skills, and fine motor skills. The Bada Genius topics establish the framework of basic knowledge for learning.

Bada Talk Thematic Vocabulary
Bada Talk uses narrative stories to teach children thematic vocabulary and phrases through contextual reading. It is the core vocabulary program in the ESL course, and it focuses on building strong concept imagery of basic vocabulary words related to themes. The three major themes are "Around the Home," "Health and Exercise," and "Nature and Community."

Bada Sound Phonics & Emergent Reading
Bada Sound is the comprehensive phonics program in the ESL course. It is divided into five levels with a focus on building phonemic awareness and a basic sight word base. Confident, independent readers need a deep understanding of phonics. Throughout this program, children learn all the common phonemes in the English language, including short and long vowels, digraphs, consonant blends, and diphthongs.

Bada Read Reading Fluency & Comprehension
Bada Read is the final program in the ESL course. It focuses on building a strong sight word base, reading fluency, and comprehension. By the end of the program, children learn 240 sight words and 280 vocabulary words.