One last snowy day!
Watch a new Badanamu song, "Spring Snowflake."
Bada and his friends are enjoying the one last snow day.
They watch beautiful, white snowflake floating in the winter sky.
Come join the friends and enjoy the last moment of snowy winter before spring comes!
Click the image below to watch "Spring Snowflake" video.
Would you like to sing along? You can download the sing-along sheet by clicking the image below.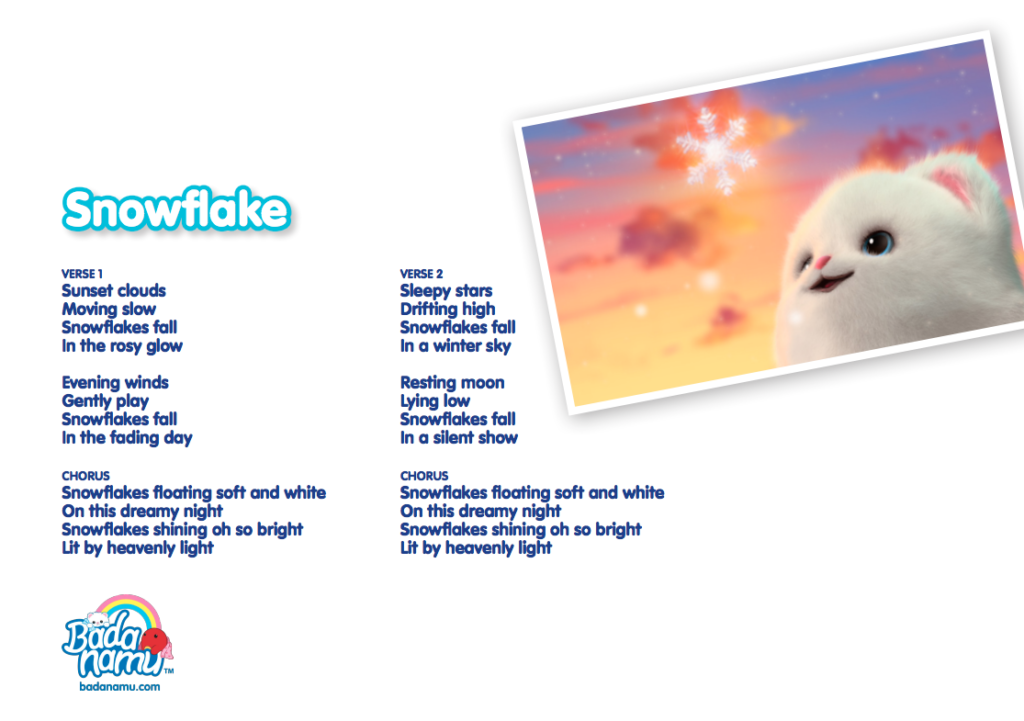 Don't forget your free printable!
Bada has a special gift for you! It's a beautiful, soft snowflake ️.
After watching "Spring Snowflake" let's all have fun tracing and coloring!
Click the image below to download your free printable!